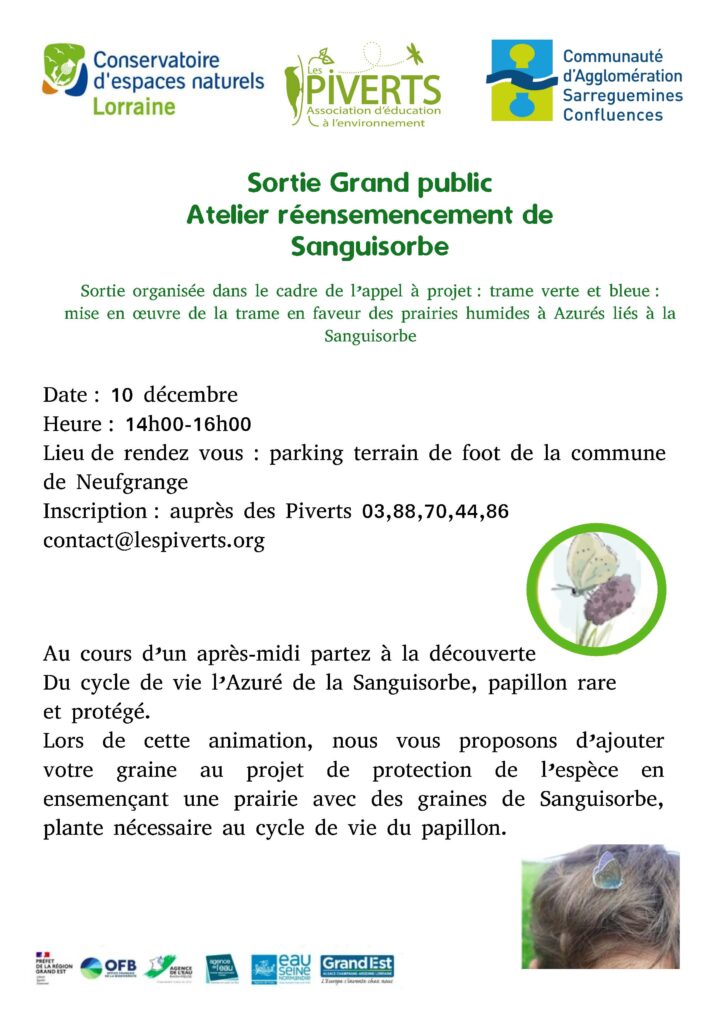 A "reseeding of the Sanguisorbe" outing is organized as part of the call for projects: green and blue grid: implementation of the grid in favor of the wet meadows with Azurés linked to the Sanguisorbe.
During an afternoon, discover the life cycle of the Azuré de la Sanguisorbe, a rare and protected butterfly.
During this animation, you will be offered to add your seed to the species protection project by sowing a meadow with Sanguisorbe seeds,
plant necessary for the life cycle of the butterfly.
This outing will take place on December 10, from 14 p.m. to 16 p.m. in Neufgrange (meeting place: parking lot of the municipal football field).