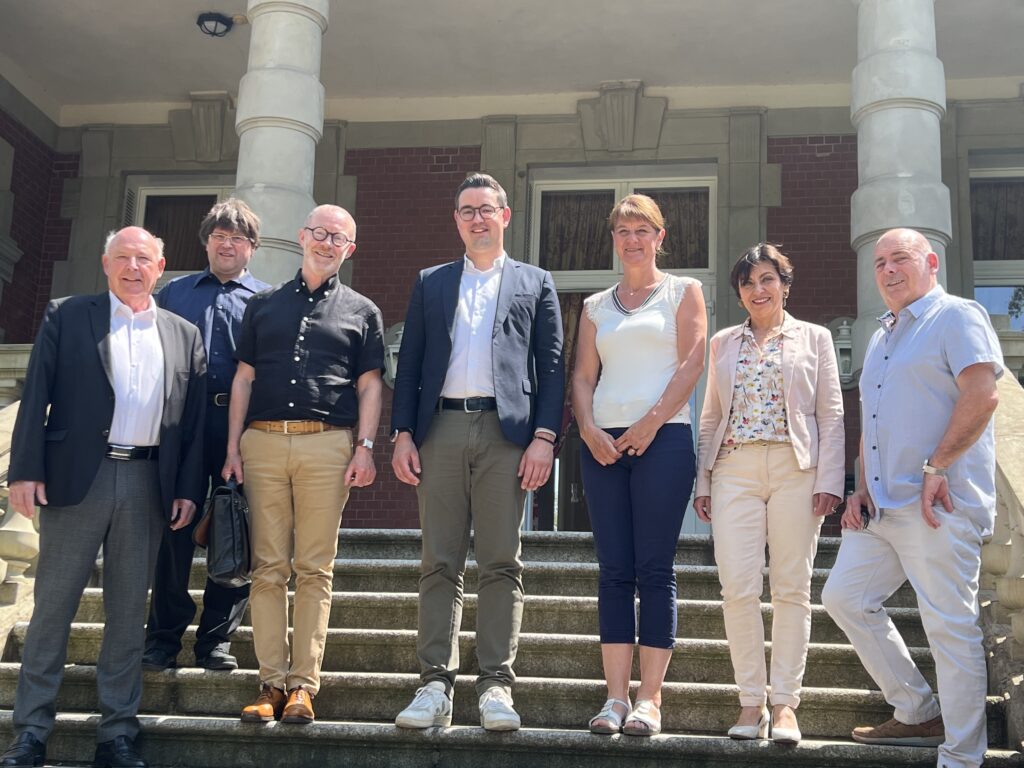 Roland ROTH, President of the Sarreguemines Confluences Agglomeration Community, and Marc ZINGRAFF, 1st Vice-President of the Agglomeration Community, Mayor of Sarreguemines and Regional Councilor, had the pleasure of welcoming Mr. Thibaud PHILIPPS, Vice-President of the Grand Est Regional Council in charge of mobility, in Sarreguemines on Monday June 5, 2023 to discuss all the mobility issues of the territory.
The Vice-President of the Regional Council recalled his great attachment to mobility services to be provided in a balanced way to all territories, in particular to medium-sized towns and rural sectors.
Current issues, but also those relating to the development issues of our territory in the medium and long term were dealt with during the discussions. Among these files, we can note the work to come on the Sarreguemines-Strasbourg line, the future of the Sarreguemines-Bitche links, the financing of the Sarreguemines-Sarrebruck train-tram, the Europole rail connection, the express links in Moselle -Is or soft and alternative mobility.
The Community of Sarreguemines Confluences agglomeration sincerely thanks Mr. Thibaud PHILIPPS for his listening and the interest shown in the files of the territory.